LogiX Procurement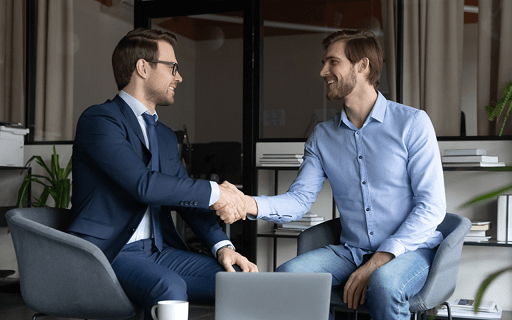 The procurement and ordering process always demands attention because it is really complicated. Therefore Logix will aid you from the beginning to the end of these processes. With Logix, to increase the effectiveness of the procurement process, save expenses, and quickly find any contract or order status, procurement experts and managers have access to data and tools that can help. You may quickly access information about those and other areas of the company in one monitor. You can even create automated order limits, check current inventory to plan out the next orders and keep supplies flowing in without having to hire more staff. The time you spend preparing reports and spreadsheets may be reduced since the information you require is easily accessible via practical monitors.
For work with suppliers
It could become challenging to maintain all of your suppliers if your company becomes more specialized. The Logix has one database for data on every supplier connection, including contracts, pricing, orders, and payments. It's essential to track your suppliers using a system. The majority of high-quality Logix software already includes that.
For automating procurement
Much of the procurement process can be totally automated once you are beginning and running. With Logix, you may set up systems to keep track of inventory and send out orders as needed. You can track your products easily and notifications will appear automatically when the order has been sent and received.
For tracking costs
Your financial actions may stay on track with precise cost tracking that takes into account ordering, shipping, taxes, and any other essential costs. This also allows you to save hundreds or even millions of dollars over time. Using digital payment technologies, payments can be fully automated according to the connection between order and payment systems. Due to this, payment approvals no longer require signatures or mailing of paper checks. Planning future purchases for seasonal needs, one-time projects, and regular purchases are made easier with insights into cost and inventory.
For managing properly
It is possible to have different thoughts that don't agree, miscommunication, and ultimately errors and poor business decisions when each department utilizes its system to track business information. The Logix provides a single data set to all people involved in the ordering process, making it the primary information source for the company. For end-to-end tracking and order management, the program can match orders with shipping information and payment information. Through Logix, automatic matching is easier to use than manual processes for large businesses with lots of incoming orders.
For gaining reports
When utilized properly, the system of Logix may generate reports and dashboards automatically that contain cost, delivery, and other information. You can choose which data you want and see them in the needed time, date, day, and range of intervals. Therefore, you do not need to prepare any reports manually. You can gain all reports through the software of Logix. A member of the procurement team can access the Logix system to review previous purchases and assess sourcing options when supplies are required. The software could calculate the numbers and compare prices.