LogiX Production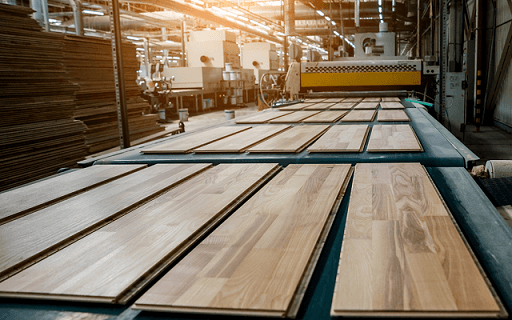 We know that companies need production solutions because, for effective operation, there must be a constant flow of information. Hence Logix will provide you with a lot of advantages that you can make processes easy for production. The team can prevent stockouts and guarantee that raw materials are always available by simply keeping an eye on the system's inventory level in real time with this software. In turn, this guarantees continuous production, assisting you in meeting consumer requirements. Automation improves the effectiveness of the entire process, increases employee productivity, and improves customer service.
For customer service
The Logix production solution makes sure that the entire process is simplified and optimized, from the purchase of raw materials through the delivery of the finished product. It takes care of scheduling and production cycle optimization, ensuring that the finished product is delivered on time and with no damage to the product's quality. Delivering on time will allow you to please even the most demanding consumers and build trusting relationships. By establishing trust, you may encourage repeat sales from your consumers as well as have them spread the word about your offerings and bring in more clients to grow your audience.
For controlling inventory
Inventory control is necessary for any organization, but it is especially crucial for production. To keep a balance between maintaining enough inventory to be able to satisfy consumer demand, without overstocking and running the danger of high costs and risk of inventory holding, efficient and structured inventory management and control are important. The Logix ERP system automatically places orders or notifies the appropriate staff when there is a need for restocking, updating the inventory status in real-time and preventing production interruptions. To put it briefly, ERP production planning ensures that the inventory is processed and managed in a productive way.
For managing costs
You calculate the cost of goods manufactured through Logix. Cost is calculated according to the cost of raw materials and semi-finished products used, costs incurred in the production process (electricity, depreciation of fixed assets, wages, etc.), received services (from other companies or through freelance services).
For facilitating the work of employees
Employee productivity can increase and stress levels can be greatly reduced with the help of the Logix production solution. Stress can affect production since it can be very distracting, lead to physical and mental tiredness, and eventually result in faults in the goods being produced on the production floor. A powerful Logix system can assist in preventing all such issues. A program will promote improved teamwork and assist individuals and teams from various departments in effectively and quietly meeting their deadlines. Staff members are provided fast reminders to help them do the tasks in an easy-to-follow manner and are well-informed about their duties, and deadlines on the production floor.
For avoiding delays
The adoption of Logix software might help you avoid wasteful time. To reduce downtime or unproductive time, the system plans quick machine repair, inventory replenishment, and other tasks. The software works together with the procurement department to provide timely raw material distribution, uninterrupted manufacturing, and on-time delivery of completed items.