LogiX Restaurant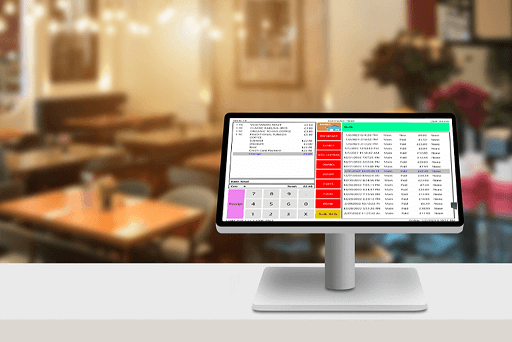 The software of Logix for café and restaurants was created to facilitate the work of many businesses. Through it, customers are served faster, and employees can work more efficiently. The software helps you run your company effectively and successfully.
For facilitating processes
Logix sends realized sales to a central base and instantly affects sales reports. Sales are automatically transferred to customer accounts. Customers can also conveniently pay for their order at their table with the "pay at table" service. Payment is made in a few seconds through "pay at table" without the need for any other operation. As well as, the software gets an overview of your sales activity and employee performance, and uses a detailed report to examine the smaller details.
For minimum costs
The system manages cash flow. Therefore, you can manage your costs easily. As well as, you can know definitely how much you spend for the whole cost of a restaurant, how much is your profit, and how your losses are minimized. It becomes easier to keep accounts of all expenses. In addition, it saves the number of employees. The system makes calculations and other significant operations automatically.
For eliminating errors
With Logix, orders are collected and delivered to customers quickly and without errors. This keeps the clients pleased and the workers happy. The software reduces errors, keeps your workers informed, and sends the order to the kitchen immediately. To guarantee nothing is overlooked and that meals are delivered on schedule, kitchen personnel have control over the system, including the option to monitor, sort, or postpone meal orders and establish cooking times. They are aware of what is on each order as well as the anticipated number of portions of each dish.
For controlling food stock
Logix café and restaurant software control food purchases, payments, and expenses. As well as it constantly monitors the food stock. You can detect, prevent, and lessen the threat of theft with the aid of software. The technology allows you to view your stock levels of products on a screen and even limits your ability to sell them when you run out. By keeping track of your inventory, you can avoid running out of products, upsetting your consumers, and losing sales. Logix counts inventory quickly and simplifies all operations.
For preventing chaos
The software of Logix avoids possible confusion. Conflicts are prevented as a result of fully detailed and error-free delivery of orders by waiters to kitchen staff. If the order reaches the kitchen quickly, it is prepared and delivered to the customer faster. With the help of this system, the restaurant's orders waiting to be prepared are minimized. The restaurant personnel make fewer faults and mix-ups when things move quickly. The client's confidence in the institution increases. It is also possible to make an order through the system by phone call and online. After registering for the first time, if the customer calls again, information such as number, name, surname, address will be displayed on the screen, and this will allow us to serve that customer accordingly. In online orders, depending on the customer's choice, the orders can be sent directly to the kitchen. With this fast system, the customer's loyalty to the company increases.
For managing properly
It is possible to obtain all the necessary information for the preparation of sales reports for each floor or table of restaurants with separate floors and courtyards, monthly, weekly, daily, or between any dates. All reports are available in full. It becomes easier to see the transactions related to employees and to see their productivity. You can access the account from anywhere via the Internet and view the information. You may simply check your stock order, make a pricing change, or run a report from any laptop, tablet, or mobile phone. This software is an ideal choice for a chain of restaurants. Because even if a company has branches located at different addresses, all branches are managed from one center through this system. And it is possible to see the activities of all branches in one system.