Takeaway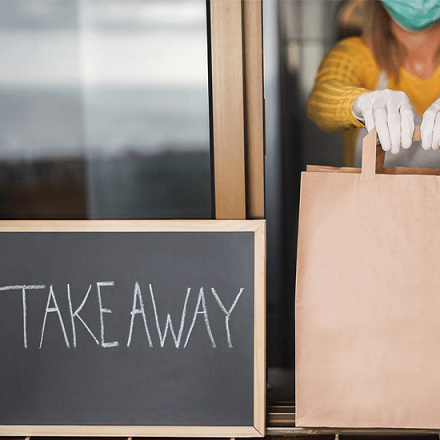 Logix offers ideal solutions for restaurants that serve takeaway. Includes Epos systems, interactive self-service stations, online ordering, and much more software. It's especially significant to have the perfect software for fast food restaurants and quick service restaurants. Hence you can give orders to your customers by preparing them quickly, efficiently, and properly. Your customers make the choice they want, make the payment, and are able to take their orders themselves in the short term. This is a really ideal system for gaining customer satisfaction.
You create such a system through Logix where people who don't want to spend time in a restaurant are able to come and pick up their orders whenever they want. Thus, they save time.
You are both expanding your audience and not losing a customer by including people who prefer the takeaway service to your target audience.
It removes the need for customers to wait in line to place their orders. They just come and take their orders.
Employees will see all orders accurately and clearly through the software, therefore making no mistakes in the preparation.
Your fixed expenses at the restaurant would not increase, but you will increase orders that come to you through the system.
If your restaurant is small, it would not stop you from having too many orders. People will do their orders and once they are ready, they will take their orders without sitting in the restaurant.
You also switch to an additional sales channel by starting a takeaway service type, you will increase your revenues through the system provided by Logix.
The system will dramatically increase your customer base. And therefore, you will be able to differentiate your customers more easily.
You can learn a lot more about your consumers' buying patterns. If you are aware of this, you may reward them for their behavior by sending them a special offer for a discount on their purchase.
With Logix, you will easily gain extensive sales analysis reports.
Logix will create a flawless system for restaurants that provide both just a takeaway service and act as a normal restaurant and provide an additional takeaway service. Working with software is a very important factor for you to gain your reports comfortably, satisfy your customers and provide them with many choices, and increase your revenues. Logix provides you with the software you are fully looking for if you want to manage your sales by managing all processes correctly.